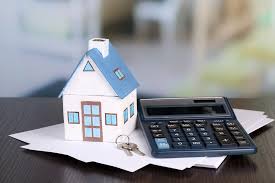 Today's top story: Where to turn when a natural disaster upends your finances. Also in the news: 5 ways women can combat investing disadvantages, Ask a Travel Nerd on when to book holiday travel, and why your rent is often more than a mortgage payment.
Where to Turn When a Natural Disaster Upends Your Finances
Act quickly to get free aid first, then turn to financial tasks like contacting insurers and creditors.
5 Ways Women Can Combat Investing Disadvantages
Here are some of the investing disadvantages Americans say women have, and advice on how to overcome them.
Ask a Travel Nerd: Is It Time to Book Holiday Travel Yet?
Despite ongoing uncertainty caused by the pandemic, it still makes sense to book your holiday travel early.
Why Your Rent Is Often More Than a Mortgage Payment
The extra costs baked into your monthly rent.