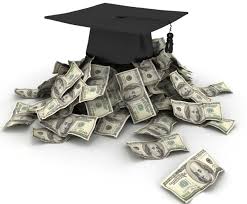 Today's top story: Choosing the best student loan refinancing offer. Also in the news: Taking 15 minutes a month for your financial health, using your 1040 for a retirement savings check-up, and how couples can financially prepare for the inevitable.
How to Choose the Best Student Loan Refinancing Offer for You
Sorting through the options.
15 Minutes a Month to Maintain Financial Health
Easy steps that can build longterm success.
Use Your 1040 For A Retirement Savings And Investment Tax Check-Up
The perfect time to take stock of your finances.
Widow/widower financial preparedness 101: 5 things to do right now
Making a difficult time less complicated.