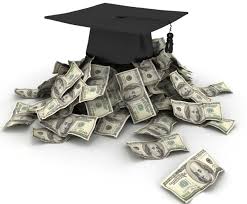 Today's top story: When to consider a student loan lawyer. Also in the news: Why gutting the Consumer Financial Protection Bureau will impact your wallet, how much you should expect to pay when applying to college, and why you should try a credit union if you're looking for free checking.
When to Consider a Student Loan Lawyer
Making a big decision.
Your Wallet Will Suffer If This Agency Is Gutted
It's on the chopping block.
Applying to College? Expect to Pay at Least This Much
Get ready.
If You Want Free Checking, Try a Credit Union
Avoiding monthly maintenance fees.