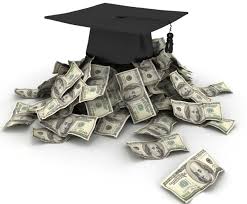 Today's top story: Smart ways to negotiate your salary in an uncertain economy. Also in the news: Student loan scams are on the rise, 5 things to consider when picking a college in the COVID-19 era, and how to claim retroactive unemployment benefits.
Smart Ways to Negotiate Your Salary in an Uncertain Economy
If you're seeking a raise, it's important to read the room and understand a few different strategies. Research and preparation are both key.
If a Stranger Offers You Student Loan Forgiveness, Hang Up
Biden student loan forgiveness and stimulus forgiveness scams are on the rise. Here's how to protect yourself.
5 Things to Consider When Picking a College in the COVID-19 Era
When choosing a college, consider how it's met the challenges of the pandemic.
How to Claim Retroactive Unemployment Benefits
The Department of Labor has expanded eligibility.