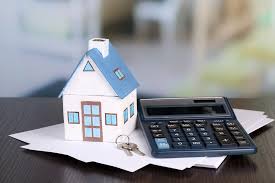 Today's top story: How to get the best Amazon Black Friday 2021 deals. Also in the news: Buy Now Pay Later loans, October's mortgage outlook, and is the IRS about to tax your Venmo, PayPal, and Cash App transactions.
How to Get the Best Amazon Black Friday 2021 Deals
The earliest-ever Amazon Black Friday sale is on. Get Apple AirPods Pro for $179.
Buy Now, Pay Later Is Everywhere. Should You Opt In?
Buy now, pay later plans are offered at major retailers. Learn how these plans work and whether you should use one.
Mortgage Outlook: Falling Leaves, Rising Rates in October
Rates are on the rise.
Is the IRS Really About to Tax Your Venmo, PayPal, and Cash App Transactions?
Transactions of $600 or more are coming under scrutiny.