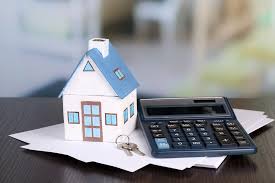 Today's top story: What to do if Chime or other neobanks close your account. Also in the news: A new episode of the Smart Money podcast on fighting inflation and the risks of small mortgage lenders, 6 essential terms to understand in your homeowners policy, and what millennial parents want their kids to know about money.
What to Do if Chime or Other Neobanks Close Your Account
Customers are being left with no way to access their accounts.
Smart Money Podcast: Fighting Inflation and Risks of Small Mortgage Lenders
Learns the ins and outs of inflation.
6 Essential Terms to Understand in Your Homeowners Policy
Words like "endorsements" and "exclusions" don't need to be confusing.
What Will You Teach Your Kids About Money?
The money lessons five millennial parents around the country want their children to learn