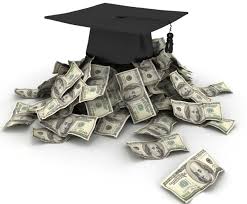 Today's top story: How to help your adult child become financially independent. Also in the news: Keeping your credit data safe at the World Cup, what new grads need to know about renters insurance, and what to do when you can't pay your student loans.
How to Help an Adult Child Become Financially Independent
It's never too late.
World Cup-Bound? Keep Your Credit Card Data Safe!
Protecting your credit card data is the goal.
What New Graduates Should Know About Renters Insurance
You're not living at Mom and Dad's anymore.
What to Do When You Can't Afford to Pay Your Student Loans
Don't panic.
How to actually save more money
Helpful tips.