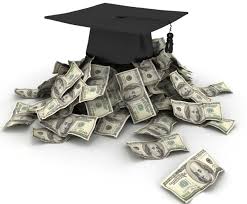 Today's top story: How President Trump could affect your student loans. Also in the news: Why your student loan interest rates are so high, costly mistakes when sending money online, and money tips for new parents.
5 Ways President Trump Could Affect Your Student Loans
With a new administration comes new rules.
Why Are Your Student Loan Interest Rates So High?
Why you're paying so much in interest.
3 Costly Mistakes When Sending Money Online
Don't spend more than you have to.
New Parents: Save Money (and Sleep Better) with These 5 Tips
You do remember sleep, don't you?